Stay Safe! Disinfection Services for Homes in Reno & Tahoe, NV
Paul Davis is ready to help keep your home safe in Reno & Tahoe, NV, from COVID-19 with our cleanup services. Paul Davis carries on to deliver first-rate emergency cleaning and restoration services, providing peace of mind and reassurance during this nationwide pandemic.
Sanitize Your Home and Keep Your Family Safe
Your safety and our employees' safety is always a number one priority at Paul Davis, especially with this current pandemic. Our dedication and skill ensure we are tackling cleaning services the proper way during these unstable times. Our team has always answered back quickly while adhering to the most recent information when we answer the call to any biological hazards, and today is no different.
Paul Davis pays close attention to information put out by the Centers of Disease Control and Prevention (CDC), the World Health Organization (WHO) and medical specialists both nationwide and in the Reno & Tahoe, NV, region. By obtaining up-to-date and correct information, we are meticulous about implementing the necessary precautions for your health when we clean your residence. Our cleanup and germ disinfecting services are an excellent safety precaution you can get to make your home safe.
We Take the Necessary Steps for You
At Paul Davis, we make sure to practice all the necessary safety measures in keeping cleanliness. We adhere to the CDC guidelines and wash our hands consistently for 20 seconds with soap, put on hand sanitizer, maintain a recommended distance of six feet from people and clean surfaces that are touched on a consistent basis.
Our objective is to provide safety to businesses within Reno & Tahoe, NV, and this is even more important with COVID-19. This is how our team can help out your business:
Our dependable contractors will clean your building by applying disinfectants thoroughly.
We are EPA and FDA approved against most common viruses.
We meet tough standards.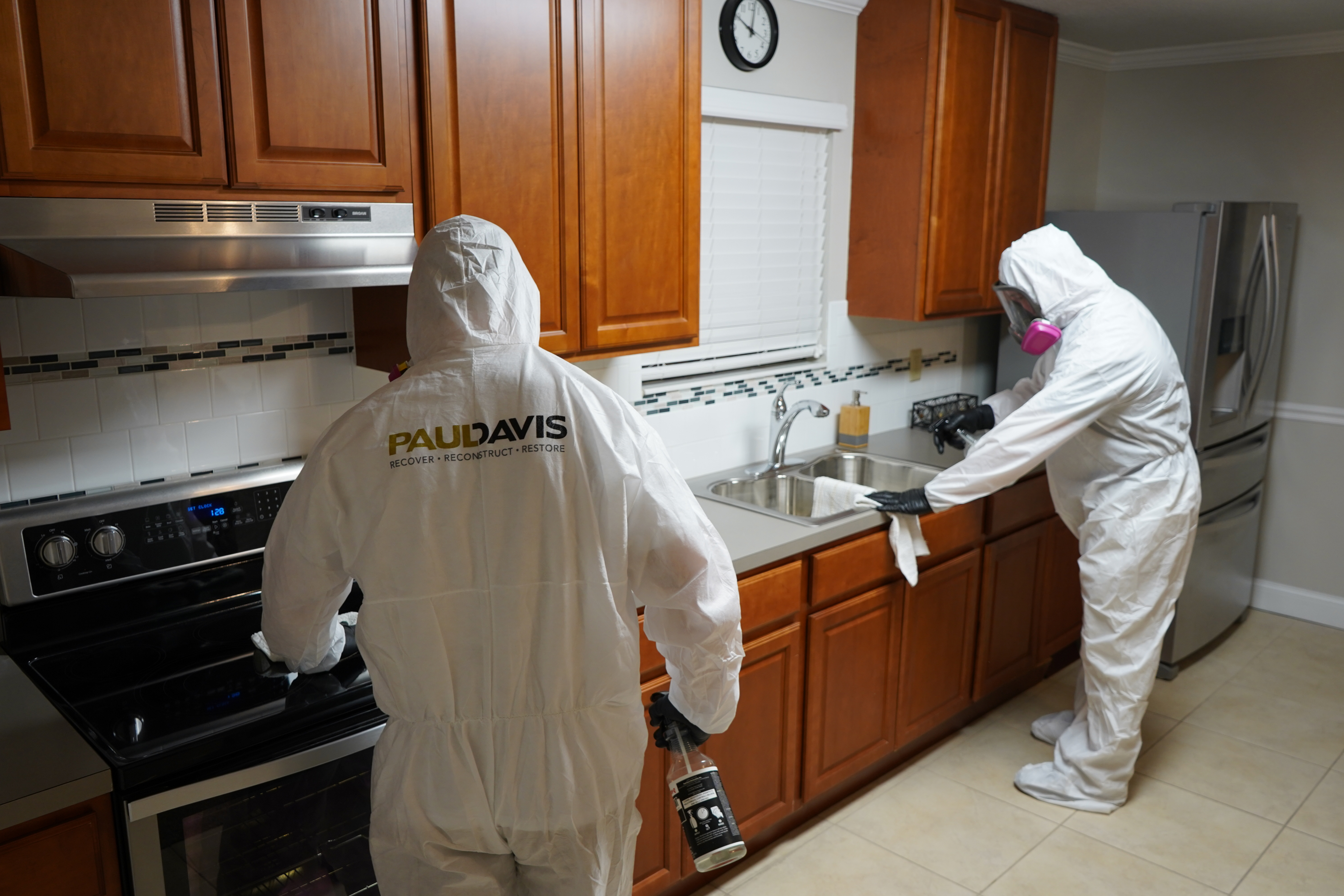 Let's Protect Everyone
To establish the safety of all individuals, please let our team know the health of those living in your residence. We invite you to share your concerns and tell us if you would like us to take special precautions.